Post submitted by Josh Balk, Dry Run Creek Watershed Improvement Project Coordinator, and Shane Wulf, Miller Creek Water Quality Improvement Project Coordinator. 
In an ever-changing environmental landscape with increasing demands, tighter budgets, and a sense of uncertainty, partnerships are essential to provide resiliency for any water quality effort.  Whether a watershed project, a community organization, or just an enthusiastic individual, creating collaborative initiatives can provide support to help weather any storm.  Although requiring an initial investment on the front end to get set up, the long-term benefits of having partners to rely on and bring resources to the table should be justifiable.  Identifying partners is indeed the first task, which can be daunting in itself.  Every community is different and being able to recognize the local resources available is a skill.  Once identified, nurturing these relationships to continue being successful is even more important.  Ensuring that there is some form of mutually beneficial exchange will help all parties feel active, engaged, and remain involved.  Whether it's looking for matching funds, education and outreach, volunteers, or expanding support, partnerships can add a lot of value in to initiatives.  Getting creative with partnered projects can help to hit untapped audiences and help an initiative stand out in the crowd.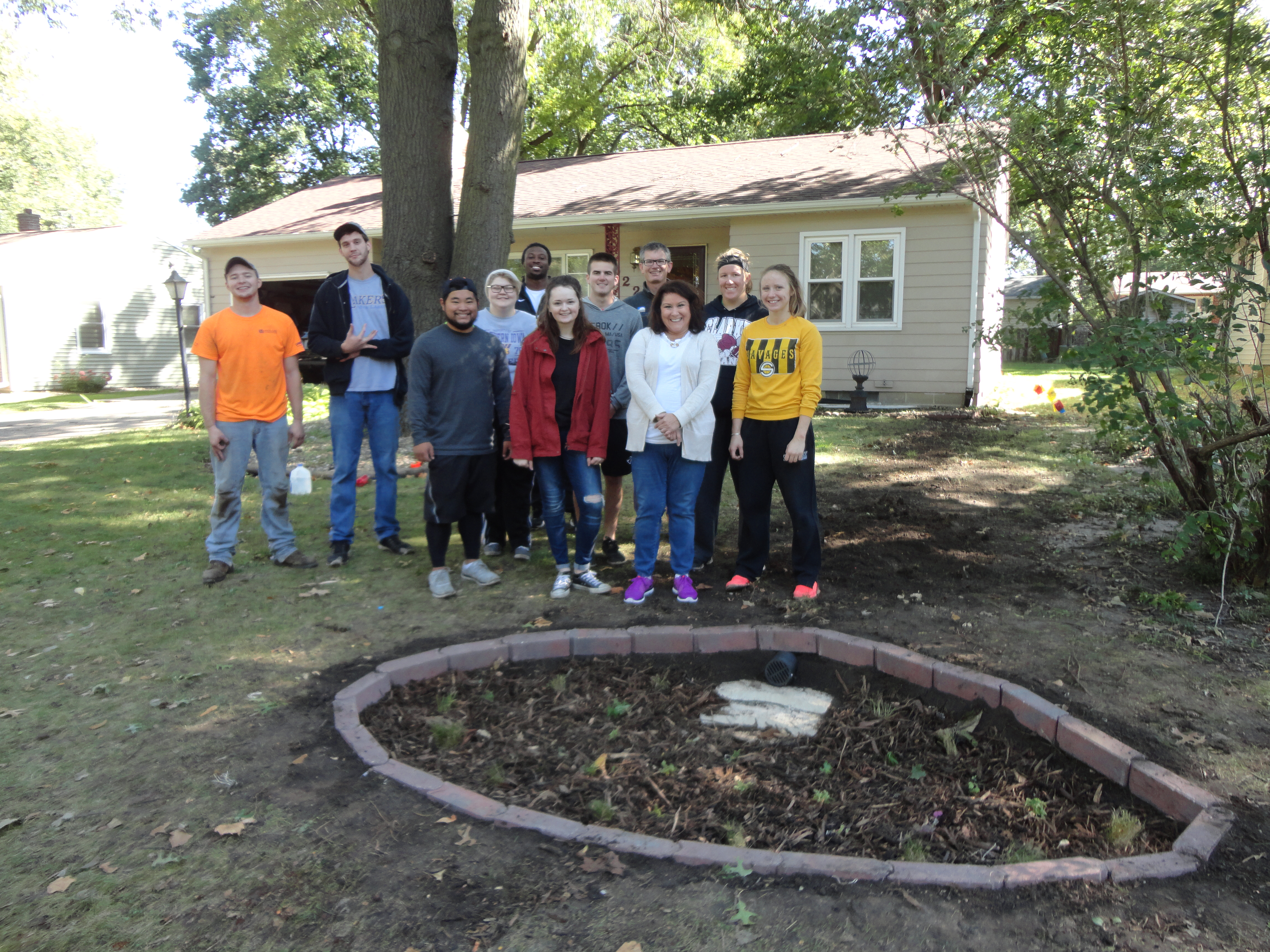 The Black Hawk Soil and Water Conservation District has two watershed projects coming at water quality improvement efforts from different angles.  This has included recognizing the local concerns and utilizing the resources available to each of their benefit.  The Miller Creek Water Quality Improvement Project has formed many successful partnerships working with regional, state, and federal agencies as well as commodity groups. Two prime examples include the Middle Cedar Partnership and Midwest Agriculture Water Quality Partnership RCPP projects.  These projects include several partners spanning from the City of Cedar Rapids, the Sand County Foundation, the Iowa Department of Agriculture, and many others.  Together, these projects provide federal funding for conservation efforts in addition to Miller Creek WQI practice dollars.  In 2017, the Miller Creek Project experienced high cost-share demand resulting in a $27,000 practice deficit.  In response to this demand, Black Hawk SWCD and Iowa Agriculture Water Alliance (IAWA) formed the Miller Creek Challenge.  Providing a $13,500 grant, IAWA challenged the Black Hawk SWCD to raise the remaining funds.  With anticipation of a repeat experience, the Black Hawk SWCD increased their goal to raising $100,000 and are currently fundraising with private citizens, businesses and many organizations.  These efforts have helped Miller Creek to bring in many additional funds to help improve water quality.
On the other end of the spectrum, the Dry Run Creek watershed is about 44% urban with a large residential population of Cedar Falls having a direct impact on the stream.  The Dry Run Creek Watershed Improvement Project has focused a large effort towards partnerships involving the local educational systems to find enthusiastic volunteers passionate about water quality.  This has involved students in kindergartners all the way up to seniors in college.  Efforts have included rain garden installations, conservation book publishing, stream assessments, water monitoring efforts, outreach events, and educational materials just to name a few.  These have all helped Dry Run Creek to succeed in its goals while also drumming up community awareness and support, two essential features for any watershed project.
Given the theme for this year's Water Conference, 'Our Watershed, Our Community', the goal of this presentation will provide valuable insight in to the connection between the two.   We are very excited for this opportunity to share our successes so that others may expand upon their networks for the benefit of water quality in Iowa.
Josh Balk has been the Dry Run Creek Watershed Improvement Project Coordinator for three years. He received his B.A. in Earth Science from the University of Northern Iowa.
Shane Wulf has been the Miller Creek Water Quality Improvement Project Coordinator for 4 years. He received his B.S. in Geography with a Geology Emphasis from the University of Wisconsin-Whitewater.