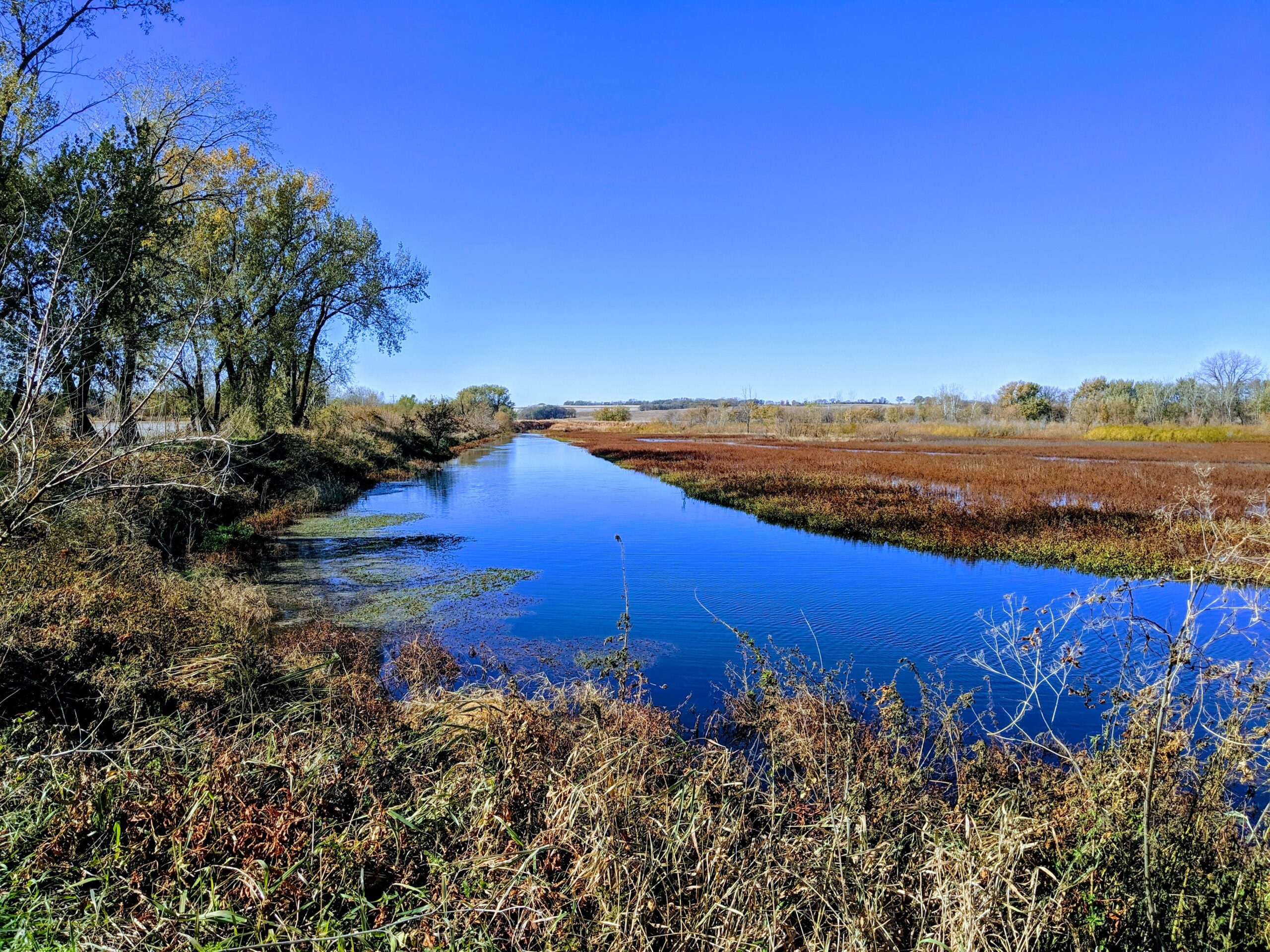 Advancing water science to meet Iowa's water resource needs.
The Iowa Water Center works with diverse stakeholders to connect scientists and fund and publicize research that addresses Iowa's most pressing research needs.
LEARN MORE
Spotlight Initiatives
The Iowa Water Center makes a statewide and regional impact through the programs and projects we serve. Check out these featured initiatives or go to our initiatives page to learn about other efforts.
Water Scholars
Join our statewide community for water students, researchers, and professionals.
Iowa Water Conference
Iowa's premier education, professional development, and
networking event. Conference information for 2022 will be available soon.
Daily Erosion Project
View our maps that estimate daily sheet and rill erosion in Iowa and beyond.
The Economic Benefits of Mitigating
Harmful Algal Blooms in Iowa
This two-year project led by Wendong Zhang at Iowa State University is conducting a comprehensive assessment of the economic benefits of mitigating HABs in Iowa
Waves of change over the last ten years.
IOWA-BASED RESEARCHERS SUPPORTED
IOWA-BASED COLLEGE STUDENTS SUPPORTED THROUGH USGS PROGRAMS
MILLION DOLLARS ADMINISTERED FOR WATER-RELATED PROJECTS
COMPETITIVE GRANTS AWARDED
Want to learn more?
Research guides everything we do at the Iowa Water Center. Check out our funding programs, find an opportunity to apply for, and explore projects on our Research page.
Volunteer registration is currently available for the 18th Iowa Project AWARE river cleanup in Carroll, Guthrie and Dallas counties: https://www.iowaprojectaware.org/register/. The Middle and South Raccoon rivers in central Iowa will

July 11 @ 8:00 am

-

July 16 @ 5:00 pm

The conference theme has convergence as an organizing framework that can amplify the most exciting current developments in environmental engineering. Convergence is fostered by the diverse education and research of

July 13 @ 8:00 am

-

July 15 @ 5:00 pm

Midwest glacial lakes provide habitat for incredible biodiversity, offer recreational opportunities, and stimulate the economies of the communities surrounding them. However, these lakes face visible threats from land use change,

July 19 @ 2:00 pm

-

5:00 pm