Laura Frescoln
Research Administrator
2211 Agronomy Hall
Iowa State University
515-294-7467
Arabella Hau 
Outreach & Engagement Assistant 
ajhau@iastate.edu
Research Collaborators
The Iowa Water Center draws on an extensive network of multidisciplinary and multi-institutional scientists for organizing and accomplishing collaborative research to address critical water resource issues facing Iowa. Please refer to the Water Scholars Directory.
The Iowa Water Center's Advisory Board
Our Advisory Board works closely with the Iowa Water Center (IWC) team to define the vision and goals for the IWC and to guide its programs. In addition to individuals with science and policy expertise, board membership includes representatives from organizations across Iowa who have water interests and responsibilities. These organizations include, but are not limited to, Iowa's Regents universities, the Iowa Department of Natural Resources, the Iowa Department of Agriculture and Land Stewardship, and selected federal agencies.
Board Member Duties
Develop, review, and update a strategic plan that sets both short and long term goals that reflect the primary functions of the IWC—multidisciplinary research, outreach, and education—and to establish priorities for those goals
Advise the IWC on strategies to best achieve its goals
Evaluate IWC progress made in meeting goals
Inform the IWC about significant emerging water resource issues related to their respective fields of interest
Provide information about IWC research and activities to their respective agencies and the public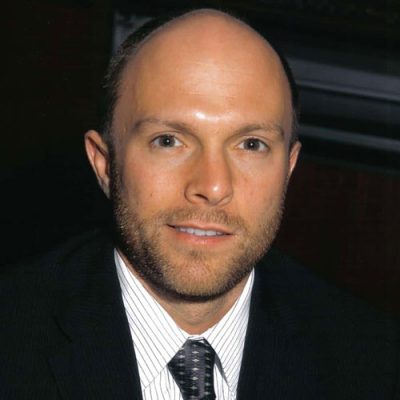 Jon Nania, Chair
Deputy Director for Operations
USGS Illinois-Iowa Water Science Center
Jon Nania has been a member of the Iowa Water Center Advisory Board since 2017, serving as Chair since 2018 to present. Nania is currently the Deputy Director for the U.S. Geological Survey (USGS) Central Midwest Water Science Center (CMWSC), located in Iowa City. Nania oversees operational functions of the CMWSC which includes Iowa, Illinois, and Missouri. He started with the USGS in 1995 as a student employee while attending the University of Iowa. After receiving his degree in geography,he became a full-time Hydrologist with the USGS in Iowa City. Nania has worked on many field-related activities including streamflow measurements, streamgaging, water-quality sampling, bathymetric data collection, and surveying. He was named the Data Chief for the USGS in Iowa in 2011, overseeing the USGS streamgaging program in the State. In 2016, Nania became the Deputy Director for Operations for the USGS Illinois-Iowa Water Science Center, then merging with Missouri to form the Central Midwest Water Science Center. He lives in North Liberty and is an avid traveler.
Gabriele Villarini is a professor in the Department of Civil and Environmental Engineering at the University of Iowa, and the Director of IIHR-Hydroscience & Engineering. He received his Ph.D. in Civil and Environmental Engineering in 2008 and his Executive MBA in 2018 from the University of Iowa. His research interests focus on flood hydrology, extreme events, hydroclimatology, climate predictions and projections. He has received several national and international awards, and is a Fellow of the American Geophysical Union. Villarini has published over 180 papers, including articles in Nature, Science, Nature Climate Change and Proceedings of the National Academy of Sciences. While he was born and raised in Rome, Italy, he now calls Iowa home.
Jake Hansen is the Water Resources Bureau Chief with the Iowa Department of Agriculture and Land Stewardship-Division of Soil Conservation and Water Quality, a position he has held since 2013. Hansen's responsibilities include oversight of Water Resources Bureau staff and programs, including the Agricultural Drainage Well Closure program, Conservation Reserve Enhancement Program (CREP), Watershed Protection Fund, and the Watershed Development and Planning Assistance Program. The Water Resources Bureau also provides staffing support for the Iowa Water Quality Initiative and the Water Resources Coordinating Council, and represents IDALS on interstate coalitions for the Missouri and Mississippi Rivers. Prior to joining IDALS-DSCWQ, Hansen was employed for more than thirteen years at two regional planning councils in Iowa and Nebraska, providing planning and grant management services to local governments. He holds a Bachelor's Degree in Economics with a minor in Geography from the University of Northern Iowa, and a Master's Degree in Public Administration from the University of Nebraska at Omaha. Jake and his wife, Nichole, live in Altoona, IA with their three daughters.
Dr. Mary Skopec is the Executive Director of Iowa Lakeside Laboratory, an Iowa Board of Regents campus located on beautiful West Lake Okoboji. Dr. Skopec earned her B.S. and M.A. degrees in geography from The University of Iowa, and in 1999, she completed her interdisciplinary Ph.D. in environmental science at The University of Iowa. Dr. Skopec is also a member of the National Water Quality Monitoring Council and the National Advisory Committee on Water.
Daryl Smith has been involved in science teaching for more than fifty years.He received his Bachelor of Science from the University of Iowa in 1960, his MNS from the University of South Dakota in 1964, and his PhD from the University of Iowa in 1967 in Science Education with an emphasis on Botany. During his forty-eight-year tenure at the University of Northern Iowa, Smith taught more than thirty different courses in science and science education, served as head of the UNI Biology Department for seven years, and founded and directed UNI-Tallgrass Prairie Center programs for fifteen years. He is a native of southeast Iowa.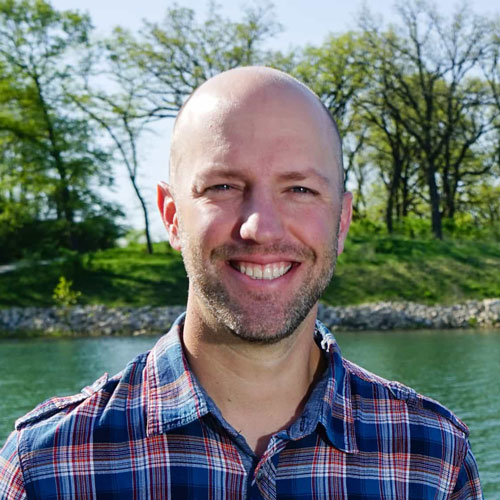 Adam
Schnieders
Water Quality Coordinator
Iowa Department of Natural Resources
Adam Schnieders has worked in various roles for water quality programs within the Iowa Department of Natural Resources for the past 19 years, including a role coordinating the state's water quality standards efforts, and serving as the NPDES program supervisor. Schnieders was a leader in the development of Iowa's Nutrient Reduction Strategy that brings the point and non point source sectors together in a common statewide plan to reduce nutrients in Iowa's waters and those of its downstream neighbors. Schnieders now serves as Water Quality Resource Coordinator, which involves working across state government to affect improved water quality, especially in the area of nutrient reduction. He plays an active role in a number of work groups, including the Gulf of Mexico Hypoxia Taskforce, the EPA/state Nutrient Working Group, the Water Quality Executive Committee for the Upper Mississippi River Basin Association, and has been serving as Co-Chair of the Association of Clean Water Administrators Nutrients Policy Committee since 2014. In his free time you'll find him playing or coaching soccer, fishing, or spending time with his wife and 3 children.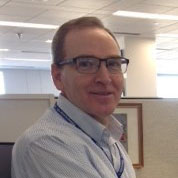 Robert
Mier
Resource Conservationist under the Partnerships Team
Robert Mier is a Resource Conservationist under the Partnerships Team with the Natural Resources Conservation Service (NRCS)and works at the Iowa NRCS State Office in Des Moines. Mier has worked with the NRCS for over 22 years in three midwestern states. In the last 14 months,he has served as the Emergency Watershed Protection (EWP) Program State Coordinator assisting counties, cities, and conservation districts with storm and flood damage repair caused by the 2019 storm events. Mier also assists partners with agreements that promote conservation throughout the state. He received his Bachelor of Science degree in Forestry from Northern Arizona University, and his Master of Science in Agronomy/Water Resources from Iowa State University. He lives in Altoona, Iowa,with his wife. They have two grown children and are both graduates of Iowa State University.
Matt Helmers is the Director of the Iowa Nutrient Research Center, the Dean's Professor in the College of Agriculture and Life Sciences, and a Professor in the Department of Agricultural and Biosystems Engineering at Iowa State University, where he has been on the faculty since 2003. Dr. Helmers' research areas include studies on the impact of nutrient management, cropping practices, drainage design and management, and strategic placement of buffer systems on nutrient export from agricultural landscapes. He has a regional Extension program working to increase adoption of practices that have the potential to reduce downstream nutrient export. He grew up in Sibley, Iowa,and spent substantial time on his grandparent's farm growing up and was actively engaged in showing cattle.
As Assistant Vice President for Research at Iowa State University, Jerry Zamzow assists researchers by helping them navigate the regulations and guidelines for responsible research. His responsibilities include overseeing the Office for Responsible Research (ORR), the Office of Research Integrity (ORI), Laboratory Animal Resources (LAR), and the Attending Veterinarian, as well as two of the research centers on campus. After graduating from Iowa State University, Zamzow worked as a microbiologist in private industry with a protein fractionization company that marketed various proteins for human and animal nutrition and bioscience applications. Zamzow started at the Office of the Vice President for Research in 2008, developing the research post-approval monitoring program in what is now the ORR. He then served as interim director and then director of the ORR. He also worked as interim director and then director of LAR before taking his current position in 2015.
Say Kee Ong is a Professor in the College of Engineering at Iowa State University. Say Kee Ong's research interests are in the fate and transport of pollutants in engineered and natural systems, sustainable water and wastewater treatment and reuse systems, and hazardous waste management.
Research projects include:
Sustainable wastewater and water reuse systems with emphasis on recovery of nutrients and useful products
Sorption and degradation of micro-pollutants and removal of heavy metals from soils, surface waters and in wastewater treatment systems
Progressive freeze concentration (PFC) process for water recovery and salt concentration
Membrane bioreactors (MBR) and biological aerated filters (BAF) for wastewater treatment and micro-pollutants removal
Bioremediation of petroleum-contaminated and former manufactured gas plant sites and application of natural attenuation