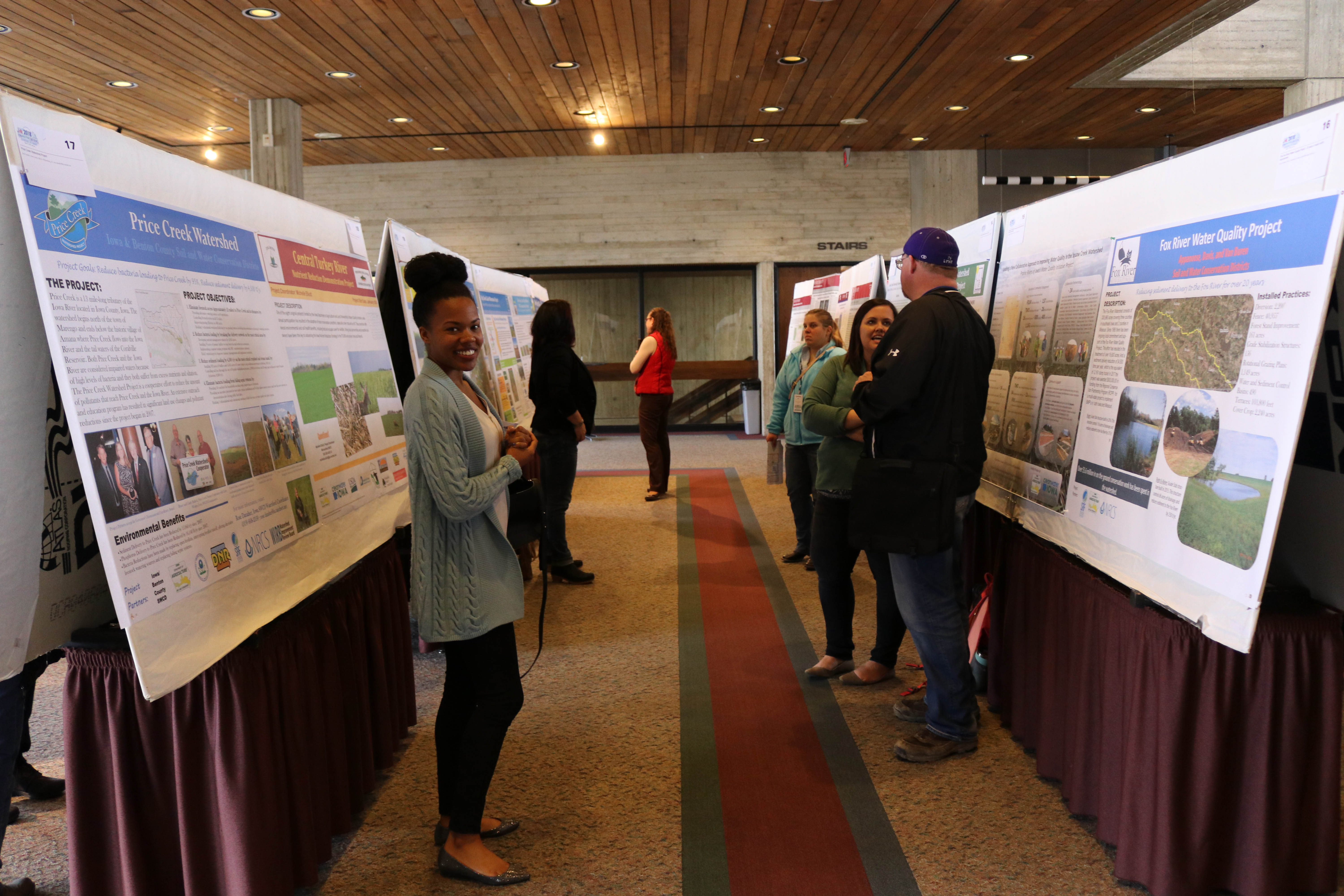 [Editor's Note: We would like to thank Tianna for all of her hard work while at the Iowa Water Center. We wish her the best on her next endeavors!]
Post submitted by Tianna Griffin, the Iowa Water Center's Special Projects Assistant
As my time with the Iowa Water Center comes to an end, I would like to reflect on my experience. I have enjoyed working with and getting to know Hanna, Melissa, and Rick. I have learned skills that will stick with me on my future endeavors. Starting at IWC I had goals to learn more about water related issues and to improve my writing skills, and I was able to accomplish both of those.
Working at IWC was different than any job that I had. Prior to IWC, most of my job experience was working with plants directly. As Special Projects Assistant, I spent a lot of time on a computer doing various projects related to water issues. One of my favorite yet most challenging projects was summarizing scientific articles. I am glad to have gained this skill because it helped me to figure out how to read more challenging literature, process the information and summarize it.
Working at IWC I learned a lot about watersheds and what people are doing to improve Iowa's waters. Getting a glimpse from behind the scenes on the communication and challenges that goes into making a change in Iowa's waters was by far my favorite part of my job. I admire the different ways that IWC does to educate, communicate, and organize with other organizations to make a difference. My time at IWC has opened my eyes to the issues and challenges Iowa faces with water. As my experiences grow, I hope to one day make a difference with issues that face water and/or agriculture like IWC.
Now that I have graduated, I will be moving on to work at a greenhouse in North Carolina as an Assistant Greenhouse Grower where I will work with ornamentals. I can only hope to continue to gain new knowledge and experiences to find my niche.
Tianna

Tianna Griffin was the Iowa Water Center's Special Projects Assistant. She recently graduated with an undergraduate degree in agronomy with emphasis in agroecology and and a minor in horticulture with an emphasis in fruit and vegetable production.