Written by Sarah Feehan, Communications Specialist, Iowa Water Center
AMES, IOWA – The Iowa Water Center (IWC) annually administers a statewide grant competition known as the IWC Graduate Student Research Competition.
The purpose of this funding is to enable graduate students to complete additional research objectives beyond the scope of their current work, with an emphasis on submitting their research to peer-reviewed publications.
Ellen Albright has been selected among three other graduate students from across Iowa. She and the other recipients will receive funding for a variety of proposed research.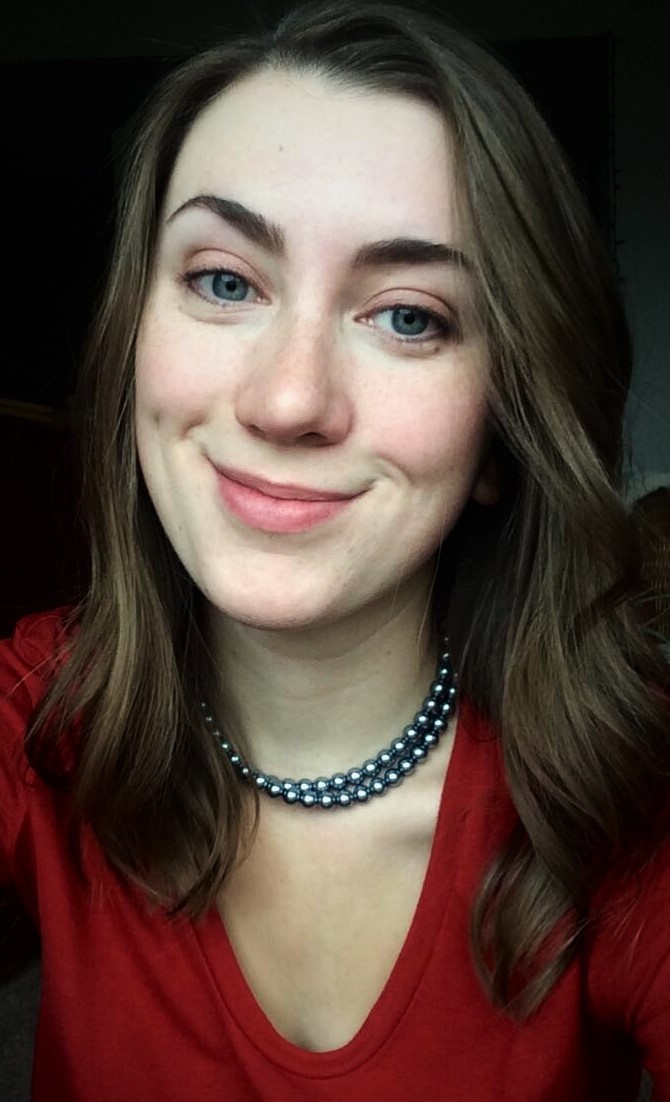 Albright's proposed research focuses on internal phosphorus loading in shallow lakes, as well as management strategies to prevent and help mitigate harmful algal blooms. It is titled 'Developing Methods to Measure Internal Phosphorus Loading in Iowa Lakes'.
"I'm interested in internal phosphorus loading, which is the release of phosphorus from lakebed sediments into the overlying water," Albright says. Phosphorus is a limiting nutrient that can cause harmful algal blooms in lakes. Phosphorus stored at the bottom of lakes in sediment can be re-released into the water due to wind disturbance or fish stirring up the sediment.
Associate Director of the IWC Melissa Miller says, "Water Resources Research Institutes like the Iowa Water Center were authorized by Congress in part to address emerging water resources concerns through research. Harmful algal blooms are a high-priority topic in the nation. Ms. Albright's work will not only contribute to the body of knowledge on internal phosphorus loading, but will also contribute a new, scalable sampling method," Miller says.
Albright says, "Internal phosphorus loading can maintain high nutrient levels in our lakes. And it's not very well understood in the shallow lakes we have here in Iowa. It can also impact how effective watershed nutrient reduction strategies are at achieving water quality goals."
Get to know Ellen Albright, PhD Student at Iowa State University
Albright grew up in a small town just outside of Madison, Wisconsin, called Cottage Grove. Her main area of research is limnology, or the study of inland waters such as lakes, rivers, and wetlands.
"My interest in limnology started during a summer undergrad position that I had with the University of Wisconsin-Madison. I worked at a field station they run in northern Wisconsin called Trout Lake Station," Albright says.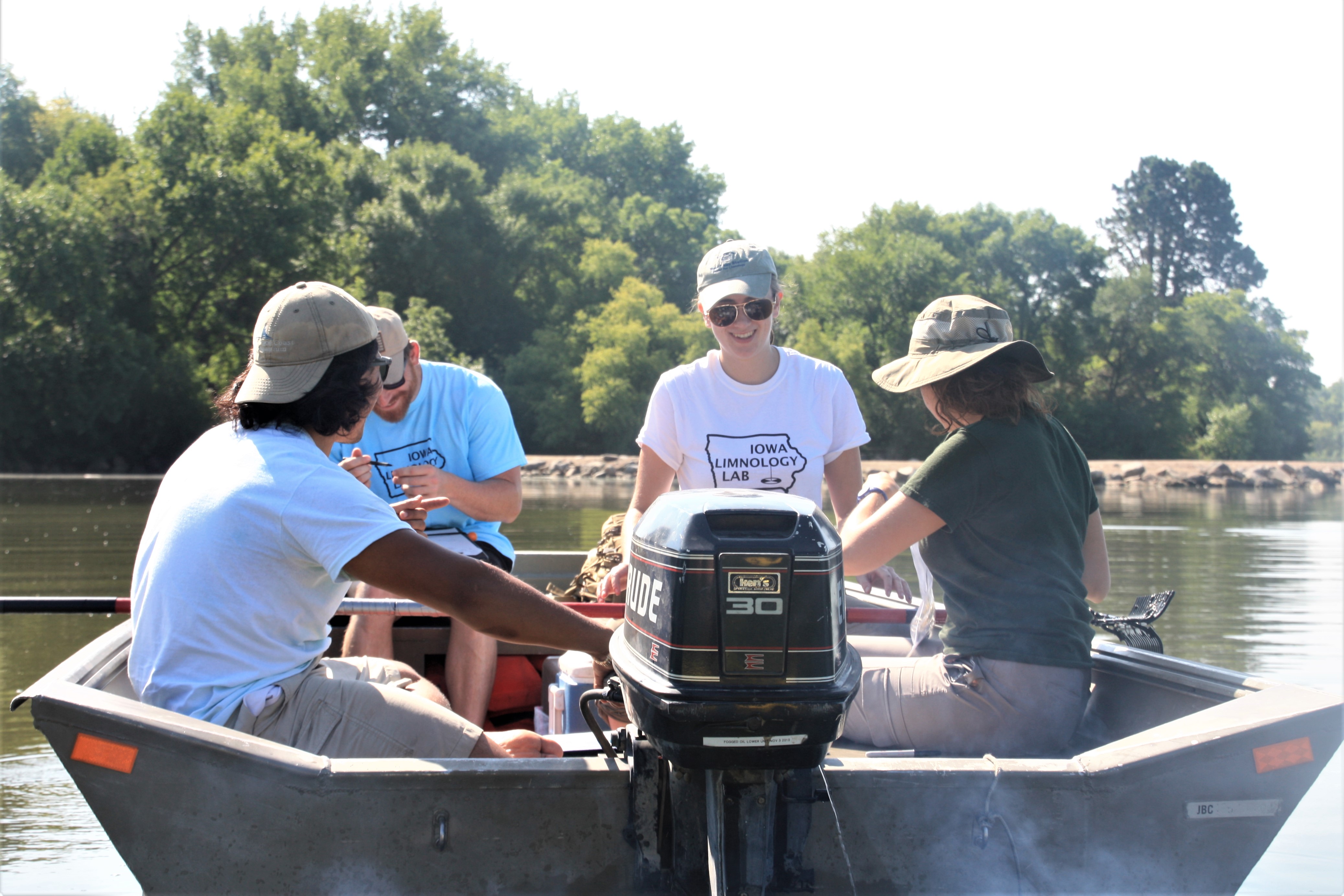 She had a variety of positions there every summer of her undergraduate career. And while she was working there, she learned that she really enjoys research time and enjoys studying lakes.
"While I was there, I got excited about the process of collecting ecological data and knowing that data can help us make decisions and better manage freshwater resources. I think those are the experiences that really sparked the interests I have now," Albright says.
Throughout and in between the field work days and lab work days, Albright is constantly working with other students, especially in the summertime.
Albright says, "I enjoy training our undergrad researchers for the different roles we have in our lab and encouraging them to pursue independent research projects. I find that mentoring is a really rewarding part of my job."
In her free time, Albright enjoys getting outdoors. "It's very relaxing for me. I like to go for walks, go birding, fishing, and get out on the water," Albright says.
---
 For more information about this year's recipients, please visit https://iawatercenter.wordpress.com/. To reference the general press release for all four recipients, please visit: http://www.water.iastate.edu/news/iowa-water-center-announces-2019-grant-recipients.
The Iowa Water Center is a federally funded organization, part of the National Institutes for Water Resources. Located on the Iowa State University campus, it is one of 54 institutes located throughout the United States and U.S territories. The purpose of the Iowa Water Center is to identify water-related research needs, provide outreach and education opportunities, and disseminate information about Iowa's water resources to the public to form better policies and everyday practices. Learn more at https://www.water.iastate.edu/.
---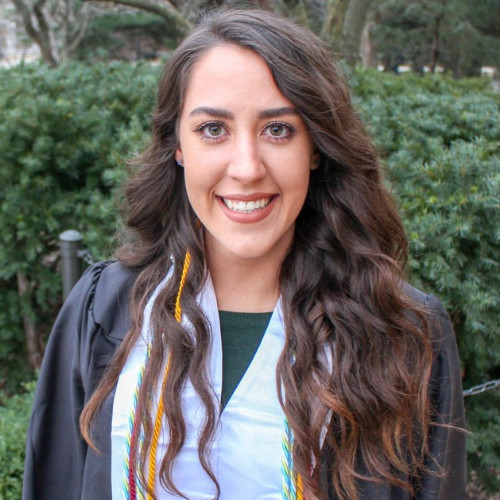 Sarah Feehan is the communications specialist for the Iowa Water Center. She holds a BS in Journalism and Mass Communication with a minor in Political Science from Iowa State University. In fall of 2019, Feehan will begin acquiring her JD from Drake Law School.