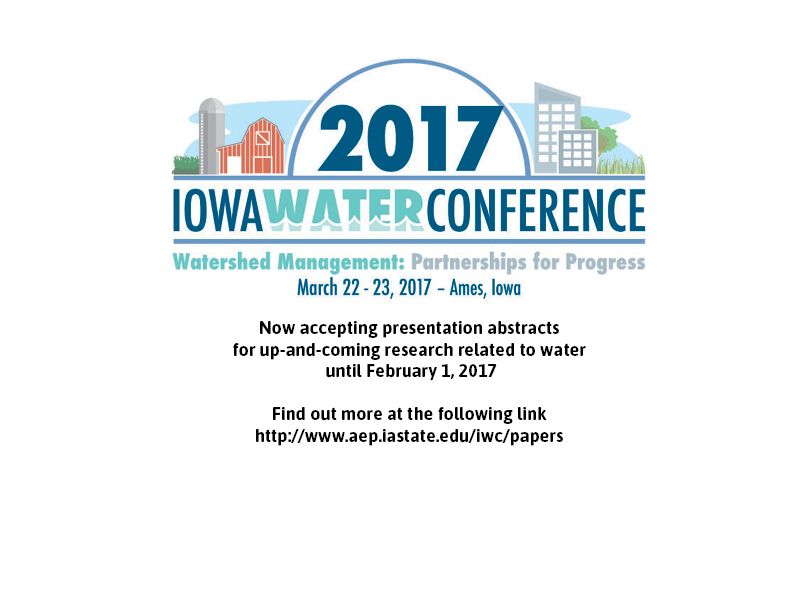 Are you a researcher with ongoing or recently completed research related to water?
The Iowa Water Conference Planning Committee invites researchers from around the state to submit an abstract to present at the 2017 Iowa Water Conference in the Current Research track.
Submissions to this track will undergo a review process by the Iowa Water Center. Selected presenters will have the opportunity to share and discuss their research in a 30-minute slot during the breakout session times at the conference. A total of nine presentations will be chosen for this section of the conference.
"The Current Research track is an opportunity for researchers to discuss ongoing projects and new information," said Dr. Richard Cruse, Director of the Iowa Water Center. "Providing a platform for researchers to share their work with the public is a critical component of the Center's education and outreach goals."
The deadline for abstract submissions is February 1, 2017. The submission process is online at the following link (http://www.aep.iastate.edu/iwc/papers). Questions and inquiries regarding the conference can be directed to Hanna Bates, Program Assistant at the Iowa Water Center (hbates@iastate.edu).