Written by Sarah Feehan, Communications Specialist
AMES, IOWA – The Iowa Water Center (IWC) annually administers a statewide grant competition known as the IWC Graduate Student Research Competition.
The purpose of this funding is to enable graduate students to complete additional research objectives beyond the scope of their current work, with an emphasis on submitting their research to peer-reviewed publications.
Nate Lawrence has been selected among three other graduate students from across Iowa. He and the other recipients will receive funding for a variety of proposed research.
Lawrence's proposed research encompasses nitrate contamination in agricultural systems. It is titled 'Denitrification in Agricultural Depressions by Nitrate Isotope Analysis'.
"The question that this grant targets is 'to what extent are low-lying areas in fields, which are common across the Midwest, functioning as intermittent wetlands which remove nitrate pollution from water and how much of the nitrate removed is reduced nitrous oxide, a powerful greenhouse gas,'" Lawrence says.
Associate Director of the IWC Melissa Miller says, "Water Resources Research Institutes like the Iowa Water Center were authorized by Congress in part to address emerging water resources concerns through research."
This grant will allow Lawrence to quantify how much denitrification removes nitrate before it flows to tile lines and ultimately surface waters. Lawrence's theory is that low-lying areas in agriculture fields may remove nitrate before it ends up in the stream, acting as intermittent wetlands embedded in agriculture fields.
Miller says, "Landscape depressions are very evident with wet seasons, like we saw in fall 2018 and spring 2019, and research like Mr. Lawrence's project is imperative for determining how we manage low-lying areas. The results could impact both water quality downstream as well as decision-making for in-field profitability."
Get to Know Nate Lawrence, Graduate Student at Iowa State University
Lawrence is originally from a town in central Illinois called Monticello. He completed his undergraduate degree at the University of Illinois, where his interest in research took off.
"My undergraduate research at the University of Illinois also focused on soil nutrient cycling, which led me to my current research questions," Lawrence says.
His research focuses on climate change and water pollution because he feels, "They are defining scientific questions with potential to address major environmental problems."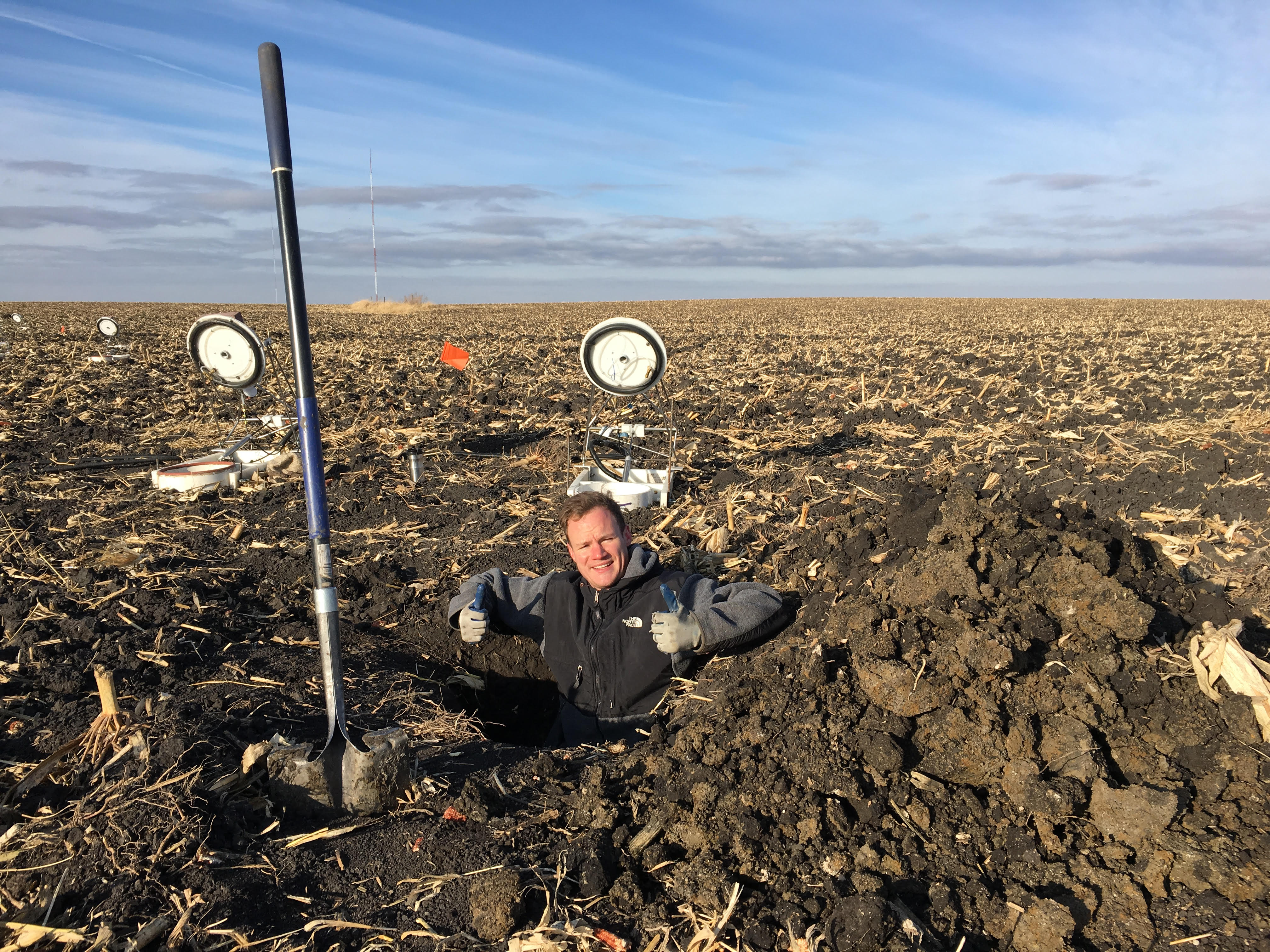 This topic brought him to Iowa because, "The Midwest is responsible for a large percentage of the world's nitrous oxide emissions. These emissions are coupled to processes that produce nitrate pollution in water. So, Iowa is a fruitful place to look into soil nitrogen processes," he says.
Lawrence is looking forward to connecting his two areas of study, water and greenhouse gases. He says, "It's an interesting research project because it combines two areas of my research and may help clarify the processes of both."
Lawrence describes his research colleagues at Iowa State University as, "…an inviting community with cutting-edge research, collaboration, and professional opportunities." The Department of Evolution and Organismal Biology at Iowa State University has helped Lawrence thrive in his area of study.
In his free time, Lawrence enjoys being outside in a non-research capacity. Gardening, fishing, and hunting are a few of his favorite outdoor activities.
---
For more information about this year's recipients, please visit: https://iawatercenter.wordpress.com/. To reference the general press release for all four recipients, please visit: http://www.water.iastate.edu/news/iowa-water-center-announces-2019-grant-recipients.
The Iowa Water Center is a federally funded organization, part of the National Institutes for Water Resources. Located on the Iowa State University campus, it is one of 54 institutes located throughout the United States and U.S territories. The purpose of the Iowa Water Center is to identify water-related research needs, provide outreach and education opportunities, and disseminate information about Iowa's water resources to the public to form better policies and everyday practices. Learn more at https://www.water.iastate.edu/.
---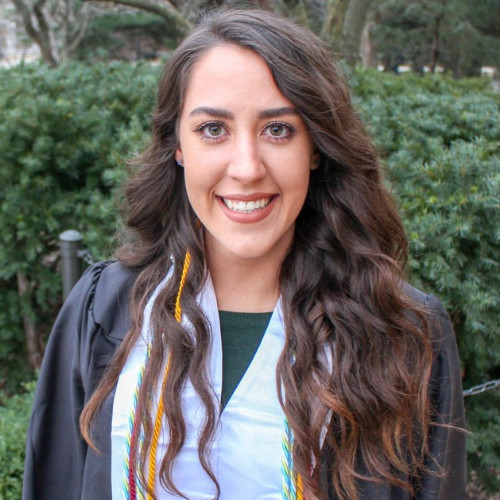 Sarah Feehan is the communications specialist for the Iowa Water Center. She holds a BS in Journalism and Mass Communication with a minor in Political Science from Iowa State University. In fall of 2019, Feehan will begin acquiring her JD from Drake Law School.