Iowa Learning Farms Webinar: Hands-On Production Management Competition Sharpens Farming Strategies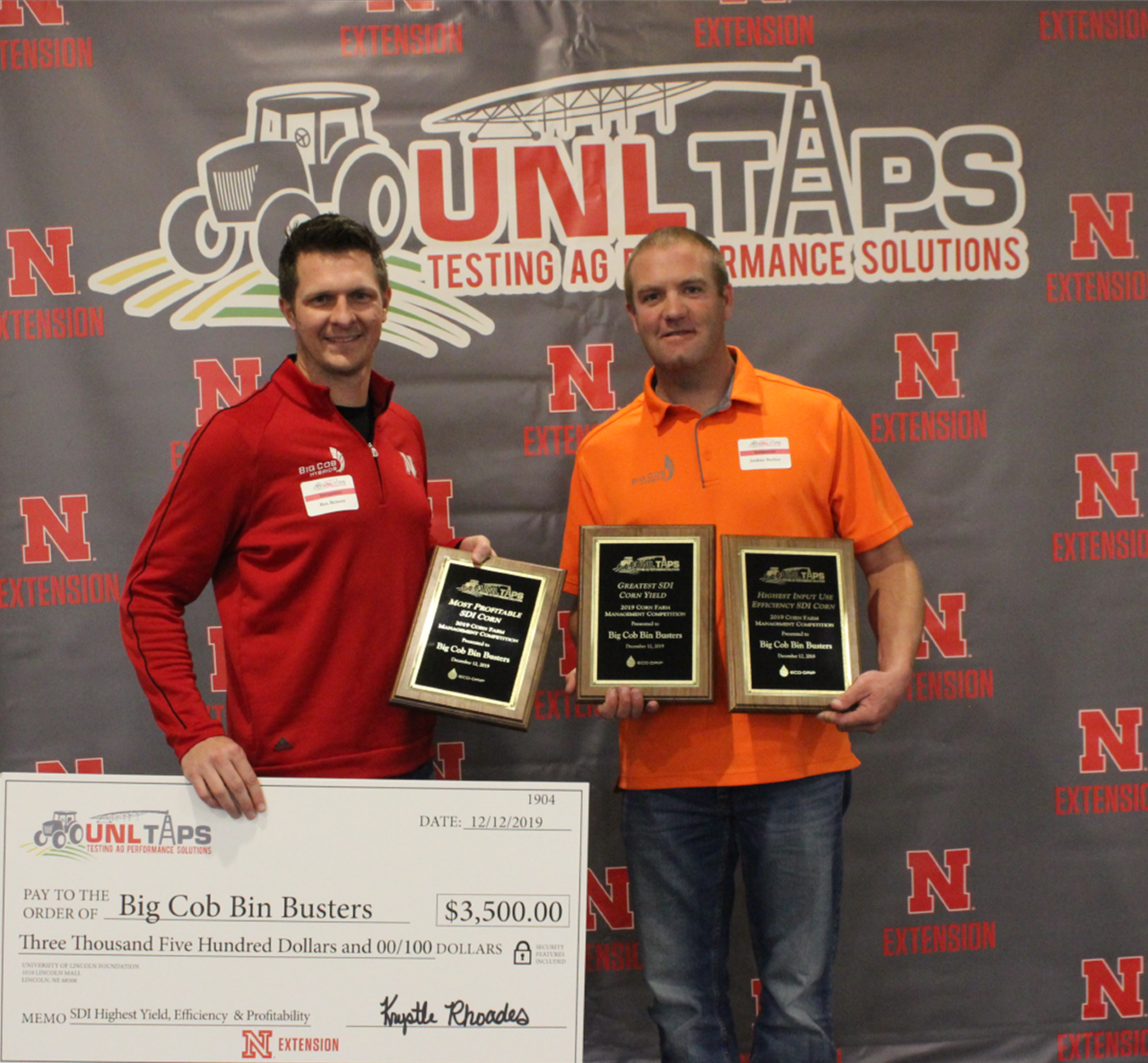 July 20 presentation features University of Nebraska-Lincoln extension educator Chuck Burr and the Testing Ag Performance Solutions (TAPS) competition program 
The Iowa Learning Farms (ILF) conservation webinar taking place July 20 at noon CDT will feature Chuck Burr, extension educator, Water and Integrated Cropping Systems, at the University of Nebraska-Lincoln (UNL). Burr focuses on irrigation and nitrogen management in his extension outreach. He also works with UNL Testing Ag Performance Solutions (UNL-TAPS) to facilitate innovative management approaches in head-to-head competitions.
Iowa Learning Farms is an Iowa State University Extension and Outreach conservation and water quality education program.
In the webinar, "Using Farm Management Competitions to Improve Efficiency and Profitability," Burr will showcase the UNL-TAPS program and provide examples of winning strategies from farm management competitions in which participants make a series of agronomic and marketing related decisions. All competing approaches are implemented in a single field at the West Central Research, Extension and Education Center, in North Platte, Nebraska. The program provides cash awards for the most profitable, most efficient and highest grain yields.
"The cash prizes are a nice incentive, but competing head-to-head with other producers really brings out the best in the TAPS participants, helping them to identify their strengths and weaknesses in farm operational management and giving them opportunities to sharpen their approaches," said Burr. "Participants in this webinar will come away with a good understanding of the value of in-the-field comparison of management strategies and may also hear some new ideas to try out."
Participants in Iowa Learning Farms Conservation Webinars are encouraged to ask questions of the presenters. People from all backgrounds and areas of interest are encouraged to join.
Webinar Access Instructions
To participate in the live webinar, shortly before noon CDT July 20:
Click this URL, or type this web address into your internet browser: https://iastate.zoom.us/j/364284172
Or, go to https://iastate.zoom.us/join and enter meeting ID: 364 284 172
Or, join from a dial-in phone line:
Dial: +1 312 626 6799 or +1 646 876 9923
Meeting ID: 364 284 172
The webinar will also be recorded and archived on the ILF website, so that it can be watched at any time. Archived webinars are available at: https://www.iowalearningfarms.org/page/webinars.
A Certified Crop Adviser board-approved continuing education unit (CEU) has been applied for. Those who participate in the live webinar are eligible. Information about how to apply to receive the credit will be provided at the end of the live webinar.