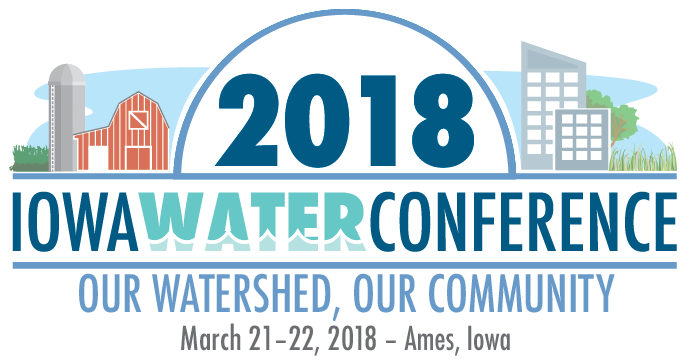 Success in water-related work, whether it is out in the farm field, a backyard, or in city infrastructure, cannot be achieved alone. It is done by a community and for a community. With that in mind, the Iowa Water Conference Planning Committee is happy to announce the theme for the 2018 Iowa Water Conference: "Our Watershed, Our Community." This theme was inspired by the large, complex network of water-related professionals in Iowa that support local watershed work.
We invite water professionals, researchers, and graduate students to submit presentation abstracts centered around the theme of community in water. Through these presentations, applications should share success stories, challenges, and research that supports a foundation of community at the watershed-level.
The call for presentations, including instructions for submission, can be found here. Questions can be directed to Hanna Bates at hbates@iastate.edu. We look forward to learning about your watershed experience!